US stocks have regained their footing relative to US fixed income and have resumed their capital market leadership. Stock prices in the US have rebounded from their February 8th low while upward trending interest rates have been an obvious headwind for bonds. The higher interest rate environment, while widely anticipated by some for several years, may be a formidable challenge for equities both here and abroad. In our view, as long as interest rates rise at a moderate pace, equities should continue to advance and the global economic expansion should remain intact.
We would point out, however, that we are in the early stages of the recovery and the market may yet shake investors' confidence in coming sessions.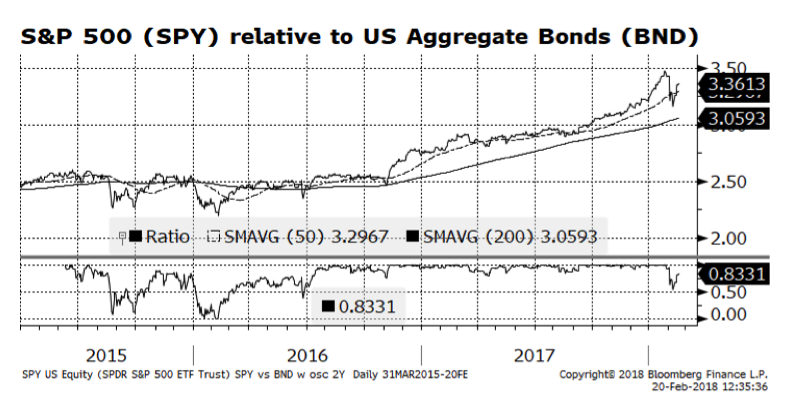 Don't forget to follow us on Instagram, Facebook and LinkedIn to get the COTW in your social media feed.