Environmental and societal consequences of business and investing have come to the fore as critical issues of interest to numerous investors. This is not exclusively a question of what to avoid, but also how to seek out opportunities to participate in the success and growth of businesses which embrace more sustainable and regenerative practices. These businesses understand that paying attention to environmental, societal and ethical factors can open new markets, reduce operating risk, and improve both the top and bottom lines.
Investing for positive impact is another critical element of great interest to asset owners. Whether it is investing in large public companies that are geared to positive environmental and social outcomes, or investing in small private concerns that are highly focused on addressing a specific local or global problem, investors appreciate more than ever that capital allocation decisions can have sometimes incremental, and sometimes profound effects on the world around us.
ESG is not, however, only about investing in stocks, or even only in companies. Lending is a powerful tool for improving economic access. For large companies, it can fund projects or overhaul corporate infrastructure in a move toward a more sustainable future. For small companies it is creating jobs, empowering women and minorities, building communities and pushing the limits of innovation. For municipalities, it is improving access to basic services, education, health care, even clean water. And in housing, lending improves access to a basic need — shelter — through mortgage financing, developing low-income residences, and other activities.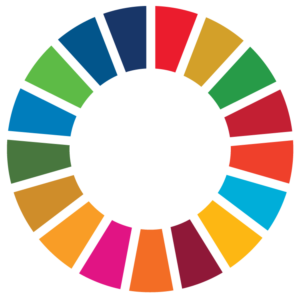 Click here to explore WCM's philosophy as it pertains to environmental, social and governance-centric investing, and how we believe capitalist systems and processes can be used to achieve the United Nations Sustainable Development Goals.
Click here to read more about WCM's perspectives on a range of longer term, thematic topics pertaining to ESG and impact, such as access to clean water, nutrition, health care, education, economic opportunity, safe workplaces and human dignity.
Understanding how to assess individual, family or institutional priorities in terms of environmental, social and governance factors (ESG), and how to translate those priorities into real world markets and practical investments requires a thoughtful approach to policy and deep understanding of the marketplace to identify investments that then reflect these policies. Wilde Capital Management, in close partnership with Regenerative Investment Strategies, LLC, brings deep knowledge, experience, and practical know-how to help investors build portfolios that reflect their long-term interests and passions.